Sarah Buys
"Thank you so much for such an informative week. I feel like what I have learnt is invaluable. I really enjoyed being in your class"
Kylie de Vlieg
"I would not have this job without the foundation of knowledge I got from you."
Yolande Loubser
"When I went for the interview, she said she saw I did my training with you and knew I had proper training, which was one of the reasons she appointed me. I just want to thank you. "
Blair Fraser
"Excellent course!  I loved every minute of it!  Isobel is absolutely fantastic and I feel so much more prepared for the unknown – it would be CRAZY not to do this course!"
Corine Howell
"The Chief Stew just simply said:  'Wherever you did your training has done a marvelous job, because I have never met a green stew who knows soooo much, not just about the interior, but also exterior, and tricks and trades of the industry'.  All thanks to you I got this job, and I am being paid above average, because the captain felt it would be unfair to pay me less – due to my skills and knowledge.  All thanks to you and your AMAZING COURSE!!!"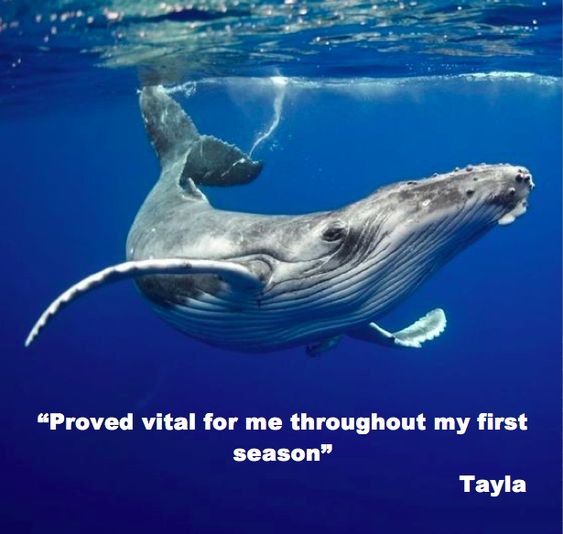 Nadia Brits
"The Manual you gave us is now my bible and I make sure I have that with me no matter what! It has proved to be very useful even at the strangest times!"
Kelly Evans
"Most of the agents have been really interested in your course and have been really impressed with my knowledge of the boats since doing it. It truly has given me an advantage over the all the other newcomers and some of the agents have put me up for the stew jobs that have asked for a season's experience."
Emma Dickens
"Again, a massive thank you to you, I wouldn't have been able to do this without the course!"
Caroline Warren
"I have realized more and more every day just how valuable your Stewardess course was. I literally live out of your manuals. Our Chief Stew had resigned, so whilst waiting for our new chief stew to arrive, your manuals were an absolute life saver!  I honestly don't know what I would do without them!"
Nikita Batlis
"I was constantly referring back to the Stew principles and things you had told us in class, and felt fully prepared for every question I was given in the interview.  The Chief Stew even called the Captain down to meet me at the end of the interview because I impressed her with my knowledge of the boat and nautical terms. I can't get over how quickly this is all working out and I have no doubt that I have your guidance to thank.  Every ounce of info you shared with us has helped and I wouldn't have had the confidence to pull this off without the rock-solid foundation I gained from your course."
Chantelle Rautenbach
"I just wanted to thank you so much – everything you taught us has helped me so much!  I would not have been able to handle this without your course and your guidance."
Liz Parkin
"The Stew course is truly excellent in every way and I am so grateful to have done it. You are an excellent teacher and I enjoyed the course thoroughly. Thanks again."
Pauline de Kock (Stewardess and Chief Stewardess)
"You have always been 'my chief'.  I have not worked with anyone that has even 10% of your knowledge and enthusiasm about the job, so I am really glad that I need my Introductory Stewardess course with you five years ago to give me the correct standards that I need to work towards, and now also my SYSA Chief Stewardess course.  You really are the best."
Chiara Hicks
"Thank you for all the knowledge you have given me that has prepared me for this journey."
Christi Wasserman
"Thank you for all the help, would not have been able to do it without you. My Chief Stew borrowed my Stew course book and is very reluctant to give it back – we will be using it throughout the season!"
Ursula Botha
"I met a Chief Stew here who knows your course well and she said that she has interviewed girls who have done the SYSA course and all of them show a lot more technical Stewardess knowledge than other candidates with loads and loads of hospitality experience."
Rachel Barbosa
"…felt extremely prepared for everything that was thrown at me because of your teaching."
Renee Engels
"So worth it to do the courses!"
Bron Gilchrist 
"I just want to thank you once again for everything! Your course has helped tremendously in achieving employment."
Megan Richardson
"Your Stewardess training definitely made it possible and you trained us well. Thank you!"
Terri Hill
"I really must thank you, your course has prepared me above and beyond for this, and I would not feel nearly as confident as I do without all your guidance.  Thanks so much for sharing your great experience and insight."
Marcelle Meijer
"I really enjoyed the Stewardess course and the information was so unbelievably valuable!! Thank heavens for someone like you to prepare us beforehand! You are an awesome person and you certainly know how to inspire a group of students! Keep up the good work!"
Abigail Nurock
"Thank you so much for everything you've done for me. You are super invaluable to me!"
Ané Venter
"I feel as if anyone who learns something at SYSA is a step above the rest and, therefore, very fortunate!"
Paula Robertson
"Your effort and time dedicated to this course is easily seen. I walked away on Friday feeling confident and ready to take on the next few years, so thank you very much!"
Guy Daley (Captain)
"I just want to thank you once again for your assistance in finding a suitable Stewardess for our yacht.  All your girls I interviewed seemed more than capable and very well informed of what to expect of the Industry."
Tracy Stedall 
"Excellent course. Really fun, knowledgeable, informative! You really know your stuff! Priceless information!"
Rustelle Janse van Vuuren
"I use your manual and things taught in the course regularly.  So just want to say, thank you for the lovely introduction course, it really eased me into my position as a Stew."
Hanicke Mulder
"Thanks for all the help, advice, trouble and also for all your feedback.  I don't know what I would have done without you."
Corine Howell 
"Where do I start?  All I can say is, MIND BLOWN!! I have attended many courses in my life, but never have I ever attend a course that is so informative, interactive and so much FUN.  Thank you for not spoon-feeding us, but forcing us to think like yachties. Thank you for preparing us for the 'real world' and sharing your stories to give us an idea of what to expect.  Life on land seems like a walk in the park!  Thanks to you and your incredible training course, I feel confident starting my career in the yachting industry and I will definitely recommend your academy for anyone considering this journey.  P.S. – If my yacht sinks you will be the first person I phone!!"
Cindy Straub
"Thank you again for the brilliant Stew course, it helped me a lot over the season."
Kirsty van den Bergh 
"I feel so privileged to have learnt from your vast knowledge and experience over the last week."
Hannah Moritz
"Your Stewardess course is so well known over in the Med, just thought I'd let you know! You are a famous legend, I'm telling you! Thanks again for all your amazing help. You are truly such an inspiration to all of us Stewies – everyone speaks so incredibly highly of you and I am so happy to have done the course with you!"
Jessica Sandell (Stewardess)
"Crazy how many Stew courses you are running! That's definitely a good thing as your course is brilliant. When I was in Antibes last year, I got offered a job purely based on the fact that the Chief Stew recognized your course on my CV and was so impressed with the other students who had attended the course."
Ashleigh Proudfoot
"Thank you so much! And thank you for an amazing course and for being a really caring and great teacher! I found it thoroughly enjoyable."
Nicole Collen
"Thank you for the extensive effort you put into the Stewardess classes.  After ten years of tertiary education, I can honestly say it was the most interesting course I have ever done."
Gina du Plessis 
"I would like to thank you so much for the most amazing 5 days of learning from you, I have not stopped bragging about you and your high level of professionalize to everyone back home. It was really an unreal level of education in such a short period of time, I appreciate all your hard work and effort."
Telana Van Wyk
"I just want to thank you again for everything, I would have been lost without all your tips and advice.  I am so blessed! Thanks again!"
Zané Combrink (Stewardess and Chief Stewardess)
"Your Chief Stewardess Course truly helped me, I am more confident and motivated, and I still refer to all the materials you gave me, and not to forget your Facebook group YACHT STEWARDESS AND STEWARD TIPS – that page is equivalent to the entire Google!!  THANK YOU!!!"
Cobie Janse van Rensburg 
"We had the BEST time during training with you!  I am astounded at the amount of experience and knowledge you have about the yachting Industry – it was really the most organised course I have ever attended!  It was so loaded with information and I think even if the course was for an entire month, we still would not know half of what you know.  Thank you so much for parting with so much of your knowledge and experience and that you answered every single question so thoroughly.  I don't know how anyone can enter the Industry without completing your Stewardess course.  Thank you thank you thank you!"
Melissa Wood
"Thanks once again for giving such a fantastic Stew course! I absolutely loved it!"
Jenny Harwin
"Thanks again for such an in-depth and relevant course. I really enjoyed every second and feel 100 times more prepared than I did a week ago. Thanks so much for your help!"
Eva Nixon
"I just wanted to say thank you for all your help – the course really taught me a lot and has prepared me for what to expect on a yacht!"
Kirsten Martins
"Your passion for the industry and your store of knowledge is just amazing, and I know we just saw the tip of the iceberg over our 5 day course with you. Without your course and your shared knowledge I would never have landed my now permanent position as 3rd Stew on board a stunning yacht – thanks to you I didn't mess up too badly or feel like a total fool during my trial of daywork.  I just felt the need to share my gratitude with you…  I am glad you didn't paint this pretty picture for us, but instead made our expectations realistic and made sure we knew how much hard work this career entails.  Your work with us green Stews is very appreciated and makes a huge difference in our experience as greenies."
Jessica Wilkins
"Again thank you for all the guidance this week, I could never imagine going into this without having done your course."
Maretha Swanepoel 
"Thank you very much for this lovely week at the Stewardess course!  It was amazing and I really enjoyed it. Thank you for all your hard work and effort you put into this course to make us better Stewies! I am really honoured to say I was one of your students. It was an amazing education experience."
Kayla Shefer
"Thank you for your extra time and effort put into my CV and once again thank you for an amazing experience and for a very fun and worthwhile course."
Sarah Lax 
"Thank you so much for such a wonderful and challenging week. I feel so well-equipped with the knowledge we have gained from your course. I am so grateful for all of those nuggets that you shared. I will be sure to recommend you to anyone who is interested in yachting."
Kirsten Goncalves 
"I would like to thank you for the outstanding Stewardess course taught – I truly learnt so much from you, more than I ever expected. You have given us the skills and knowledge to succeed so it's all up to us now to put them in place and make it happen. Thank you once again"
Tamlyn la Grange
"Thank you for all your help and assistance over the last year and for encouraging and helping me get here. I would also like to say a huge big thank you for sharing your time, passion, experience, knowledge, stories and of course those "golden nuggets". Your five-day SYSA Stewardess course was an incredible learning experience for me and I would recommend it to anyone! You have really set an incredible standard of teaching and you really deserve all the recognition you have worked so hard for.  SYSA has exceeded all my expectations!  Thank you for your incredible service and training!"
Megan Gilham 
"Your Stewardess course has been an incredible help and I have felt so comfortable in this environment from day one because of it. So thank you again for your incredible teaching!"
Rachel Fisher
"I just wanted to send you a quick message to say a big thank you.  I took your Stewardess course six years ago!  I can't believe it has been that long!!  I still follow your Yacht Stewardess and Steward Tips Facebook page and I learn huge amounts all the time and I thank you for that.  I have stepped up over the years and I have become Chief Stew, which I have done for the past year and it has been amazing.  I just want to say thank you for starting me in this journey and for the guidance and support throughout with your Facebook group. I preach it to my team I have and I will keep doing so with every interior team I have.  Thanks again."
Christie Rowson 
"Thank you very much again for the Stew course – it truly exceeded expectations and I feel FAR more prepared for the industry now!"
Kiyra Rathbone
"Thank you for an enjoyable and informative course, thank you for the affirmation in my abilities that completing your course gave me and thank you for your kind personal words to me at the end.  I really want to give everything I do 100% of my all and meeting you has inspired me.  Thanks again for everything thus far, you are a real super star!"
Caterina Gouws 
"I would just like to thank you again so much for the course! You were absolutely wonderful, your insight and enthusiasm has made me even more excited and determined for my yachting career. I loved your way of teaching as well as your persistence in letting us get to the answer.  Hope to make you proud and uphold the fantastic name you have built for yourself!"
Jamie Lynn Jason
"Thank you for all the training, tips and tricks as that has played a huge part in this journey."
Victoria Tilders
"This course is really useful for people who have little or no boating experience. I would recommend it to anyone who is interested in a career as a stewardess. Thank you so much!"
Michelle Rooi 
"I wanted to just take the time to say 'thank you' again for the Stewardess Course.  Your course is an eye-opener to us who think that we know what a Stewardess' job would consist of, but we don't really!  Everyday was an overflow of information that was amazing and you, as well as Alison, delivered it with such passion – I loved it!  I do feel that this has prepared me to be a great Stewardess someday."
Anna Steyn
"Very thorough course!  All very detailed, with lots of practical tips – thank you very much! What a wealth of experience! And you still have passion for everything you taught us! Thank you so much, Isobel, for all the inspiration."
Vicky Brooks
"I really thought your course was fantastic – you have a wonderful way of teaching and keeping everyone interested!"
Kendra Coleridge
"Excellent news! I got a job!! Been in Antibes for a week, got day work and on the third day they offered me a job! What a momentous occasion it was for me! They were blown away by my cleaning skills and attention detail! I just want to say to you – THANK YOU! thank you! thank you! I can't tell you how well prepared I felt for work – every detail you taught me came back to me as I stepped onto the yacht – you and your lessons were constantly playing in my head the whole time! I really feel SO proud to be your student and incredibly grateful for those 5 magical days of training! Thank you for teaching and sharing your passion with us stews and for inspiring us!! I'm ready for the challenge and cannot wait to kick off the season. SYSA has made an excellent name for itself all the way here in Antibes!"
Kylie de Vlieg
"Thank you for all that you taught me though training, I am so grateful that I can go over knowing what I know now.  Scary how little I knew before.  I am so excited to be starting my career with the building blocks that I now have and know that is is exactly what I want to do with my life."
Kylie de Vlieg cont. 
"I have been dying to tell you my news, but wanted to wait until it was all 100% confirmed. The last time we communicated was a Sunday night after you kindly made all the necessary changes to my CV.  By that Thursday evening, I had sent out my CV, had a Skype interview and by some miracle been offered a position as Sole stew on a 30m sailing yacht in Spain.  Due to the job offer, I was able to apply for a visa and was granted it this morning.  I start my position in April and apparently our first trip is to Croatia. I fly to Spain beginning April, giving me a little time to walk the docks and hopefully get some experience before I start my journey all on my own.  I would just like to say thank you again for everything you taught me, I would not have this job without the foundation of knowledge I got from you."
Kay-Lynn de Nobrega
"I had an interview last week and also got a call for daywork to start tomorrow.  It is with an old student of yours and she is the Chief Stew now.  She asked where I did my Stewardess training and it turned out she also did hers with you at SYSA! She speaks so highly of you! I just want to express my appreciation and thanks for all you taught me, I have my Stew course manual with me, always reading it, and always remembering the little things you said to us in the class and the great advice you gave!"
Sarah McFarlane 
"I have used ALL the things that you taught us in class! The course and the manual has really been such a help. Thanks again."
Amy Hird 
"I just wanted to take a moment to say thank you for the course last week. You provide such an abundance of information and for someone like me that had only heard about what the industry was like briefly through friends and by word of mouth, I felt I walked away with a much better and rounded understanding of what to expect before I set out. More than that, your passion for the industry was completely infectious and has left me with such a sense of excitement for the year ahead – thank you for that."
Lana Roux
"Thanks again for everything you taught me during the Stewardess course, I have already experienced quite a few of the scenarios you taught us about during the training."
Hanicke Mulder
"I just wanted to thank you for the week's Stewardess course with you. I learnt so much and am feeling so much more confident and relaxed about my new adventure. I am currently working through the USB you gave us during the course, and I just realized how much effort, planning and work it must have taken to compile that for us.  Everything to make our lives easier during the entry-level phase. I am so grateful for all the teaching aids you gave us."
Emily Craik
"Thank you so much for offering to go through our CVs and offer advice on how to make them perfect. Thank you so much for the Stewardess course and all you taught us.  I thoroughly enjoyed it.  I was blown away by how much knowledge you have with regards to the industry and how much you are willing to use it to teach us ladies and prepare us as much as possible for all that is about to come our way.  You have paved the way for the highest standard, as well as making the title of being a stewardess not just a "toilet cleaner".  This is powerful and motivating! Thank you for a great course!!"
Nannette Rapson
"Thank you so much for your endorsement, your kind words have really helped me feel more confident and excited! Congrats on running such a brilliant course, it was more valuable than I ever could have imagined.  I am so glad I made the trip to Cape Town and I hope to come and do some more courses with you over the next few years.  I am feeling confident and prepared for my new adventure in Fort Lauderdale."
Alexa Robinson
"Thank you so much for your unbelievable course. It not only equipped me with the knowledge I need in order to enter the industry with confidence, it too inspired me to work as hard as possible in every aspect of the business"
Megan Wolff-Piggott 
"Without your course and incredible Manual I cannot imagine how I would have gotten through the season and so I would like to let you know how much I appreciate it. Thank you very much for your excellent teaching and very useful Facebook Yacht Stewardess and Steward Tips group."
Liske Ayliff
"I can report that your course is extremely helpful for a yachting newbie – I was able to quickly adjust to my role on the yacht during my recent temporary yacht job/experience. I was way ahead of other girls that started green in the yachting industry 5 months before me. (I say this not to brag but to confirm the benefit of doing your course prior to entering the yachting industry)! Anyway, I am now looking to enroll my colleagues on your Stewardess course as soon as possible."
Gareth Ford
"We thoroughly enjoyed it and were blown away by the advice, support and management shown over the week. It really was a great experience, and for both of us has given us direction and stoked a flame for our enthusiasm into our futures in the industry."
Jacob Madhanzi
"Thank you so much for your message and course. I have learned so much from you and I look forward to learning more. Your illustrations and well-detailed knowledge has given me valuable confidence to go out there and make you proud.  The moment I will manage to step on the yacht, I really want to perform to my best knowing I have been instructed by the best tutor, Isobel.  Thank you for being a remarkable teacher and I am very grateful to have complete my Steward course at SYSA."
Vanessa Oelofsen (Angelique and Caitlin Oelofsen mother) 
"Thank you for your very valuable and thorough instruction on the Stewardess course.  All of the girls thoroughly enjoyed it and say they feel much more confident and competent now.  So thanks for a job well done!"
Sage Botha 
"I just wanted to say it was a truly a honour to have been taught by you. You are truly incredible and so knowledgeable, and I hope we can keep in touch."
Corine Howell
"I hope all is well back in South Africa and that your classes are booming, because let me tell you, I have heard so many junior girls saying that you don't need a Stewardess course, because they teach you everything on board, but I feel like I was a step ahead of the other greenies because of my knowledge about cleaning, the terminology in and around the boat, about service and organizing skills – basically everything you taught us, because it landed me a job – and just to add – a job that wasn't even available on the boat, they created the position for me!!  The Chief Stew just simply said:  'Wherever you did your training has done a marvelous job, because I have never met a green stew who knows soooo much, not just about the interior, but also exterior, and tricks and trades of the industry'.  All thanks to you I got this job, and I am being paid above average, because the captain felt it would be unfair to pay me less – due to my skills and knowledge.  All thanks to you and your AMAZING COURSE!!!  I remember so many things you taught us and just chuckle when the other stewies on board ask me:  'how do you know that?'  So I just reply:  'SUPER YACHTING SOUTH AFRICA and give Isobel a call'."
Nicole Williams
"I just received a phone call from the Chief Stew that you forwarded my CV to and she has offered me the position. I am really excited and thank you so much; I don't know how to thank you!" (Our Chief Stew is also a former SYSA Stewardess Course graduate)
Ginny Leary
"I wanted to thank you for that amazing Stewardess course.  What a joy it was to learn with you, you have a contagious passion for the industry and I hope to have the same passion as I enter the yachting industry.  Thank you!"
Francesca Naglieri 
"First of all THANK YOU so much for your hard work.  You gave me a lot of passion for this work.  I love your passion in this wonderful yachting world. Thanks!"
Kelly Forman 
"I just wanted to let you know, that yesterday I accepted a Junior Stewardess position on board a 77m motor yacht. There is absolutely no way that I would have been able to do all of this organizing, job searching and preparation without you and your incredible Stewardess course.  I remember telling you on our last day that your course was by far the most helpful, eye-opening and educational course I have completed, and I really mean that. Thank you for all of your help and inspiration along the way and for being passionate about what you do."
Bianca Blohm
"Thank you for all the support and encouragement over the last few months, I wouldn't be here without you."
Sarah-Jane Osbiston
"I would just like to say thank you, thank you for everything. You didn't sugarcoat anything and you pushed me to go for what I want. Your Stewardess course is fantastic and I will keep recommending it, you taught me so much. I just wanted to say thank you."
Madeli Gous
"Your book and the Stew course has helped me so much! Thanks so much again for everything."
Shannon Watkins
"I wanted to say thank you for such a great Stewardess course.  It was so interesting and informative. I am definitely going in with my eyes wide open but I am going in even more excited and very well prepared and all thanks to you."
Estee Steyn
"Again, thanks so much for helping me to make the move to the yachting Industry – it has changed my life!!"
Lana Roux 
"Thank you once again for the fantastic Stewardess Course! I had such a great time with you and the rest of the group.  Never could I imagine that there is so much to learn and so much to know when planning to work in the yachting industry – thank you for opening a whole new world to me. I am so excited about this new chapter! Looking forward to attending many more courses with you at SYSA as I progress in my new career."
Anri van Schoor
"I just want to thank you again for all your continuous help and support. You have meant so much to me over the past year. I don't know if I would have been able to attempt all of this without your motivation and support. I am so happy and love my job and all the adventures."
Jodie Bouwer
"I also want to thank you again so much for all your advice and training, I definitely feel that I was in a better position or more equipped than most of the 'newbies' out here!"
Anja Immelman
"Thank you very much, it was a pleasure and a privilege to be taught by you! I am really chuffed with my test results! They were easy to achieve with the manner in which you teach – everything you said, just stuck in my mind. Your passion really shines through and I can see why you have earned such an outstanding reputation in the industry. Not only did you teach us how to be professional stews and give us invaluable tips but you continue to send us information and job opportunities which I cannot thank you."
Ingrid Kromker (Chief Stewardess)
"I would like to take this opportunity to thank you for all the time and effort you put into training. I thoroughly enjoyed the Chief Stewardess course and would recommend it to any stewardess wanting to step up. Even a Chief Stew like myself that does not have much experience can benefit doing this course, I DID! 🙂  After the Chief Stew course I am on a high, so looking forward to my other courses and applying the new learnt knowledge to my next yacht."
Carren Ross 
"Just a big thank you for the training last week. It was very informative and I'm so grateful to have learnt so much, I cannot believe I was even at all doubtful about doing the stewardess course."
Carren Ross cont.
"I got the job!!! The captain wants me there on Monday!  I am so beyond grateful to you, you have no idea! Thank you thank you thank you!!! I am so unbelievably happy!"
Cornelle Scheeres
"I just want to thank you once more for the Stewardess course. It was unbelievable! The amount of information almost made my head explode! I never realized a Stewardess had so many responsibilities on a yacht!  Your way of teaching is excellent and I never felt bored or that I was losing interest."
Chantelle van der Merwe 
"I just wanted to thank you and tell you that I have had several compliments about my boat terminology and how organised I am regarding joining the industry.  People over here are blown away how intense your Stewardess course is and how well we have been prepared.  I have also been complimented about how neat and presentable we look and how excellent our CVs and paperwork looks in general. It is all due to your excellent Stew course and the USB you gave us. Thank you!"
Verné van Dyck (Chief Stewardess)
"Thanks again for the amazing courses! I learnt so much and I am feeling a lot more relaxed and prepared for the future. I am ready for all the challenges that the new job will bring."
Julie Langlois
"I am so grateful for your Stewardess course and your notes. Thank you also for your time and passion and for helping me in my journey, for that I am truly grateful!"
Cara Ruthven (Chief Stewardess)
"I just wanted to say a huge thank you for your wonderful course!! Amazing information and worth every sent! Best decision ever to do that course!! I appreciate all the time and effort that clearly went into developing that manual and I will recommend it to anyone I speak to."
Kerry Warne
"Thanks again for the stew course – it was awesome!!  You're an amazing teacher! And thanks for all your help and advice, I really appreciate it."
Nicole Blunden
"I would just like to thank you for the level of training you gave me; I learnt a lot and cannot wait to utilize these skills in my new job! Thank you!"
Polly Randell
"Just wanted to say thank you for teaching such a useful and necessary Stewardess to help prepare us for the super yachting industry! Reading over the online manual, I couldn't help but think THANK GOD I have done this course and that you were able to share your valuable knowledge and experience with us. I have never taken in quite so much interesting and different information as I have done during our week with you, and regardless of whether or not I find a job in the industry, I am so grateful that I have done your course and learnt such interesting tricks and skills. Thank you for giving us more than we expected and making our week so worthwhile. I really appreciate all the effort that you have put in to produce such a comprehensive and essential manual, so thank you for sharing your expansive knowledge and helping us become better prepared. I am greatly looking forward to getting over to Antibes to put it all in to practice!"
Nicola Cowie
"I just wanted to say a huge thank you for all of your help and assistance! I'm currently in FL and all of the crew agents that I have met with have complimented me on my professional CV, attire and level of organization regarding documentation, etc. And it is all thanks to you and your wonderful advice and course! Just wanted to let you know how much I appreciate it."
Nicola Bock
"Just wanted to thank you, we have a Stew guide on board, but even with it, I always go back to the SYSA Stew Course Manual.  It has guided me all this way."
Robyn Genever-Stuart 
"I just want to say thank you for the starter pack USB you gave us during the Stewardess Course, it is a life saver."
Robyn Pieters (Chief Stewardess)
"Busy typing up my stewardess training manuals for my juniors. Thank you so much again for all the advice and tips on how to do this during the Stew course."
Katie Watts (Chief Stewardess)
"My gratitude to you extends further for such an incredible two days of learning with such a lovely group. I feel so privileged for all the information you shared and the inspiration you gave me, I've finally found someone I can look up to in this industry.  It was also so kind of you to offer your assistance during my first new build project, I have to admit that I'm nervous, but also ready for the challenge."
Cornél de Jager 
"I just wanted to thank you for all your help and assistance during and after the Stew course. It was an awesome course and all thanks to you and your know-how and experience! Once again – thanks so much for everything!"
Karson Winslow 
"Thanks again for your training, and you can tell your students it definitely pays off to have your Stew course!"
Georgie Brazier
"Having done your Stewardess Course, I now feel so well prepared and really don't know how people manage without doing it! Thanks so much for all your help!"
Nikita Cloete
"Another huge thank you, a crew agent mailed me to ask for my CV, she mentioned you had recommended me.  I am so grateful that you have taken time to recommend me, and I hope that perhaps I can follow in you footsteps and leave a mark in this industry and show true perfection and pride in my work as a stewardess.  All the best and thank you for the invaluable knowledge you have shared."
Simone du Buisson
"THANK YOU again for presenting such a fantastic course! I am so glad that I found out about you, this week was a lot more than I expected and definitely worth every penny!!"
Taryn Ward 
"I want to say a big thank you for a fantastic stewardess course – was incredibly helpful and have referred back to my manual a number of times after the course! You are a great teacher and I appreciate all the knowledge and information you have provided us with and am excited to head into the Yachting industry with an understanding of what is expected of me."
Terri Hill
"I would just like to say thank you again, for all you taught me and for making this out of this world experience happen." (SYSA assisted her in finding her dream job through an old yachting contact)
Charlotte Egerton-Hobbins
"I wanted to email you to thank you for the Stewardess Course.  I was genuinely so impressed with the depth that you went into, as well as your passion for the industry, which really inspired me.  There was not one minute where I lost interest or felt like I wasn't understanding you.  I am really appreciative of that and happy that I got to do my Stewardess Training with you.  I feel far more confident than I did before the course, which is exactly what I wanted."
Nadine Kruger
"The course was very much in detail, extremely interesting! I liked that we did a lot of practical and Isobel challenged us with tricky questions. I never knew there was so much more involved! If anyone has any doubt about Stewardessing as a career – do this course!  I have found my passion!!"
Rodleigh Fortuin
"It was a pleasure to have met you and learn all your valuable skills. I will definitely put them to practice and off course, like a good Stew – do it perfectly! Thank you for sharing your wealth of knowledge."
Danielle Janse van Rensburg (Stewardess)
"I am busy going through everything you have given me about the interview and portfolios and I just wanted to email and say thank you for preparing me so well, I would be so lost without your guidance."
Lauren Doney 
"Thanks for your all your help! I often use your book often as a reference!"
Rachel Bernhardt
"Our new Chief Stew Justine did a workshop with you recently at the Monaco Yacht Show.  She had nothing but lovely things to say about you!"
Tayla Brown
"I just wanted to say thank you for an amazing week.  I really enjoyed the course and I thought it was absolutely brilliant.  I learnt more than I thought I would and I am now so much more prepared to start my career in the super yacht industry.  Not only did you increase my knowledge, but also my confidence, so thank you very much."
Hayley Clark (Chief Stewardess)
"Just when I thought all hope had been lost – your student's CV came through! I was disappointed that I wasn't going to be able to get one of your girls, I really wanted to get someone that was fully aware of what the industry was like. Good news, she has now decided to join us for the stewardess position on board. I am really excited about having her work with me.  So I just wanted to say a BIG thank you for helping with this. You said you could send me your Course Assessment report on her performance, would it be possible for you to send it to me?  I want to show the Captain that it is VERY worth while to consider girls who have done your course for future jobs on our yacht, and the other boats under our management company.  He has a lot to do with crew and stuff like that, so I thought it would be good for the other boats to have brilliant quality Stewies who are clued up and come with an Assessment report from you, and so on."
Anel Wessels
"It was a very extensive course, well-structured, interesting and enjoyable.  Thank you very much, Isobel!  I will enter the industry as a Stewardess with new, useful knowledge and confidence."
Ursula Botha
"Isobel is extremely hands-on, professional and a fantastic teacher.  She is passionate and energetic.  Her focus on detail and perfection was beneficial to us all during training.  The course is extremely enriching.  Sad that it is over!  I have learnt new things to last a lifetime!"
Zelri Fiet
"An excellent course, thank you for your in-depth knowledge and tips.  I really enjoyed all the practical sessions and thank you for sharing your skills and knowledge – and for doing it with a smile!  I would definitely recommend this course – it is excellent to have these skills, even if you do not work as a Stewardess on yachts.  Thanks so much!"
Angela Cathro
"Thanks again for all your help and advice, I would have been lost without it!"
Nathalie Schoeben 
"Your Stewardess course helped me so much when I was doing my first daywork job, they took me to a cabin with a to-do list and let me do my own thing.  They were happy with the way I did the detailing (as you taught us in the course), and they even wrote me a reference letter without me asking for one!"
Jessica Ritchie
"I cannot thank you enough for all the amazing information you provide in your course!  I have started as a Sole Stewardess on a small yacht, but I have it waxed thanks to you!  The owner is very happy and I can confidently carry out all my duties, learning as I go, but with a brilliant Stew Manual to refer to on how not to make mistakes."
Jessica Mitchell
"Thank you so much Isobel for your kind words and also for doing my CV.  I am "Yachtie of the Month" at Luxury Yachts in Fort Lauderdale – don't know how I managed that when I have only been here for two weeks!!"
Andrea Seabrook (Sole Stewardess)
"I am the Sole Stewardess – a position I would never have accepted had I not done your Stewardess Course last year.  The knowledge that your course empowered me with has given me the confidence to really thrive over here."
Sarah Kenchington
"I just wanted to say a quick 'thank you' for recommending me for this boat, they hired me a few days later!"
Mandy Murgatroyd
"Thank you so much for all the effort you put into our stewardess course, honestly I would be so lost if I hadn't done it. Thanks again for all your knowledge."
Jess Mitchell
"The Stewardess Course was excellent – covered all that we will need on the job – a bit of everything!  In such a short time, I think the amount of work and detail covered was amazing!  Isobel is very passionate and was obviously held very high in the yachting industry (probably still is!).  It is awesome to learn from the best – and I learnt so much!  The course has offered me a far more in-depth look at what to expect in my future – the good and the bad.  I feel confident and realize how much there is to know!  I am very fortunate to have done this course and it has settled me and has given me a head start on what is yet to come!"
Nikki Sely
"Thanks so much for the Stewardess course! The info gained on your course was invaluable to me and I am sure it will make a big difference with obtaining a job.  I also just wanted to send a big thank you for the amazing Power Boat Level II course which you offer in your training programmes.  It was brilliant and I was able to gain even more knowledge and confidence during my time with your Instructors."
Leslie McKenna
"The Stewardess Course is full of life lessons that you think you know, but don't.  It exceeded expectations, Isobel is friendly, playful and has knowledge no one can top.  The course was fun, interesting and definitely worthwhile.  Isobel shared personal experience and it made the course believable, realistic, valuable and exciting."
Beth Armstrong
"I am really impressed and so grateful to have had all this vast knowledge shared with me.  The course is a good balance of realistic info, anecdotes from the inside of the industry, contacts to use, etc.  I have a great idea of what I am getting myself into!  Thank you for sharing so many years' experience, knowledge and information with us!"
Angelica White
"Isobel is a great teacher, I have learnt so much from her expertise and personal experience.  She made me feel comfortable and welcomed, it was great fun to be in her class!"
Nikki Sely
"It is great to know that by enrolling as a student for the Introductory Stewardess Course at SYSA that I am able to get advice and knowledge from people who were in the Industry for a long time, not only during the course, but afterwards.  Your Chief Stew Course is something I am very interested in!"
Robyn Pieters (Chief Stewardess)
"Thanks so much for the enormous amount you have taught me in the last week, and the invaluable information and experience you've shared with us in class. I'm so excited to go back with all these fresh ideas and renewed confidence for my first season as a chief stew!"
Zayntana Jonsson (Chief Stewardess)
"I must admit I have followed you for years, but had no idea how huge and successful you really had become – CONGRATULATIONS!  It is so amazing seeing this and reading up more about you and the courses you offer.  I always find it incredibly interesting and inspiring being exposed to different and better ways of improving within the industry."
Jelaine Hermitte
"Isobel is a great teacher, as she explains every single thing thoroughly and is able to keep all of our attention and gets us thinking.  She is very fun!  Excellent standard!  Extremely helpful and interesting!"
Christine Baas
"I definitely feel comfortable to now go out there and find that great yacht job, since the information was great and very detailed with a lot of great tips and tricks and I can see there are YEARS of experience behind it!  It was a lot of fun, yet still informative and detailed."
Tanya Josefowics
"I would offer this course to a lot more people other than stewardesses – I found it to be extremely comprehensive on a wide variety of topics.  More intense than I expected!"
Inge Brenzel
"It has a very professional South African captain, and the previous Chief Stew also did her courses with you! You are very well known around here I must say, they immediately know your name when asking where I did courses."
Pauline de Kock
"I just wanted to say thank you for always responding to my emails so quickly. Whether I am super stressed out about something or just needing advice, I really appreciate it every time that I get an email from you. Thank you for being so supportive and inspirational."
Amber Briant
"I found the course extremely helpful and I am so glad I did it! I have already recommended it to several of my friends. Thanks so much once again. I also wanted to let you know I got that job. Thank you so much for putting me forward for it."
Oriel Harmer
"I don't think I have ever had a lecturer who could provide as much knowledge and insight as to what they were teaching, purely due to experience!  It was an excellent course and I would do it again any day!"
Annelize Jacobsz
"The Stewardess Course is very comprehensive and covers all aspects on board.  It was very interactive and encouraged all the students to think, use our own initiative and common sense.  It was worth every cent!"
Ruth Gathercole
"I really want to thank you, as your course was so helpful, informative and beneficial."
Lieschen Buitendag
"Excellent Course!  Everything was very detailed and well worked through.  I was totally blown away by your extreme organisation.  The manual is such a great help and everything was written down so precise.  Thank you for your effort with that.  Classes were fun and I enjoyed all the yachting stories!  I will most definitely recommend this course.  I loved every moment and will enjoy using the knowledge that I gained from this course for the rest of my life.  Thank you so much Isobel, it was worth every cent!  You really make everything so much easier."
Danielle Thompson (Stewardess)
"I just wanted to say thank you so much for all your help during the course.  It really was a great week and your enthusiasm, experience and passion for what you do made it so much easier to learn and understand everything.  I have been for that interview you recommended me for and it went very well.  All I can say is thanks so much for your help and advice and I appreciate all you have done for me.  Thank you for preparing us so well and for giving us such a good background to this industry."
Jill Stephens (Yachtmaster Ocean Sailing School)
"They are all loving the Stewardess Course – as have all our previous girls – thanks for doing such a great course!"
Jessica Gray
"I am just wanting to thank you for all your help and guidance!  Your Stewardess book has helped me out so much!"
Roxy Dreyer
"The captain told me he's impressed and the owner is very impressed that I'm handling everything on my own! I must say, the Stew course helped HEAPS!! I came onto the boat, sorted out my caddy and got on with everything. The captain said he is really happy, he hasn't had any stewardesses who just gets on with everything and hardly asks any questions and does everything so well. Well I don't need to ask any questions because of the amazing Stew course I did! Just want to say thanks again!"
Danelle Laubscher
"I just want to thank you for making this possible with the guidance you gave us during the stewardess course."
Lindy-Leigh Koster
"I have never met anyone as knowledgeable as Isobel. She made the class so interesting and we laughed, but also worked. I wish I could have more time with her, she is super fun and amazing to listen to. I never thought I could learn as much in a week. I will definitely recommend this course to anyone, and I enjoyed it so much."
Nicole Wilson (Stewardess)
"The course was amazing, I realized how much I still need to learn and I am excited to enter the industry. Feeling a lot more confident after the course."
Claire Dorward (Chief Stewardess)
"I thoroughly enjoyed the course and I am very excited for my future as a chief stew. I shall most definitely use your advice and we shall keep in touch. Once again thank you, you are very passionate about stews and that certainly will drive your students!"
Jess Robinson
"Thank you very much, it was very nice to meet you. Thank you for all the skills you taught me, I am already using them every day on the yacht!"
Emma Dickens
"I just wanted to say a massive thank you for all the classes I had with you.  It was great and has paid off. My second day in Antibes, I somehow landed four days of day work as Deck/Stew on a 23m yacht. I then received a message on Sunday asking if I would like to return on Monday to the same boat for about 3 weeks – doing a Corsica trip.  I was so shocked and over the moon.  I really thought I would be stuck at Antibes for a while longer before getting any kind of work.  I know it is not permanent, but it is great experience. The Captain is great and is teaching me a lot too. Again, thank you ever so much for all your help and definitely a great course to do!!!"
Kirsten Bettesworth
"Just thought I would update you and thank you again for your great course!  It has ended up helping me out immensely!"
Sharon K Mutiga 
"I just finished my WSET Level II – by the way, your lecture on the Stewardess Introduction to Wines and Spirits was very beneficial to me, as you equipped me with the knowledge on wines and the regions beforehand, hence making it much easier for me. I hope I am going to make you proud.
I just want to thank you immensely for the week I spent in your lectures at the Stewardess course. I did not know what to expect when I enrolled for the course, but needless to say, you surpassed my expectations. You are an amazing woman, patient and very knowledgeable in matters concerning yachties.  I must admit that choosing to change careers for me has been one of the most difficult decisions I have ever made – leaving a stable job with all its perks and venturing out into a different path that is new to me.  I was scared, but the knowledge you instilled in me gave me so much hope and confidence – that I can do this, and now I am ready to go out and conquer the sea, because you inspired me to believe in myself.  I am excited about this new path in my career and my life.  Thank you so much, Isobel, for everything.  You are a blessing."
Sarah Murphree
"I just wanted to thank you once again for teaching me all the precious information you have learnt and discovered through your years of being a yachtie.   I had so much fun throughout the course and can't wait to make you proud in the next two that I have to do.  I know I have to gain the confidence and I feel that I really need the yacht industry in my life, but I hope through time and experience, I can become confident enough to say that the yacht industry needs me!  It was an honour meeting you and I will definitely recommend you to anyone who asks me how to join the industry."
Monique van Wyk
"I am so happy I did the Stewardess course and it has inspired me to do more research, read up, re-read your Stewardess manual, Google and grow even more before I go overseas.  I cannot thank you enough for everything, I am so excited!  Thanks for being so organised prior to and during the course.   And thanks for organizing the job for me!!"
Loren Curry
"I just wanted to say thank you for the amazing week of Stewardess training you gave us girls in March, as I have just landed my first job and I know I wouldn't have gotten it if it hadn't been for those SYSA Stewardess qualifications on my CV.  I am the only girl on board who is completely green, and the boat decided to take a risk, because I did have, at the very least, a good introduction into service and yachting through your course.  It's basically my dream boat, so I'm very chuffed!"
Harriet McNamara
"I haven't had a chance yet to let you know that I got a job on a private yacht based in Monaco!!!  Started on Wednesday!  I have been appointed 2nd Stewardess. I am also managing the junior stew, which is a big learning curve. I am getting there and loving every minute of it!   Thank you again for your fantastic training!!  It is being put to great use!  I am learning more and more every day!"

Emily Craik
"I needed to say thank you again for preparing us stews, the way that you did during our course. I have found a job on a 43m yacht!   And one of the first things my chief stew said to me after I got the job was how concise and well written my CV was.  I feel so prepared and ready for this job and it is because of the SYSA Stew course you have created. Thank you so much for all you do for this industry."
Harriet McNamara
"Thank you for such a wonderful course last week! Your passion and enthusiasm for Stewardessing is both inspiring and contagious! I am excited to get there and to start applying my new-found knowledge! I will most certainly stay in touch and let you know what happens there."
Riza-Gene Swart 
"I would also just want to say THANK YOU. Thank you for all the support and motivation and information. It has given me so much yachting world knowledge and made me realize with you in SA I can do anything. You have given me the tools to turn myself into a successful Stewardess of whom you will be proud of."
Michayla Shone
"Thank you for being such a wonderful teacher, it's so lovely to be taught by someone who is passionate about and loves what they do. Thank you very much."
Hermine Greyling 
"I just want say thank you very much for teaching and helping me understand the industry much better. I appreciate it a lot that you take interest in us as students and I can see that you only want us to succeed. So again thank you very much and for keeping me entertained the whole week."
Jenna Fawcett 
"Thank you! Thank you! Thank you! I really appreciate all the information, insight and guidance you passed on to me. I am so excited to be joining the industry and you've made me feel far more capable of doing so. I have a job now and I feel so prepared!"
Shannon Bailey 
"I just wanted to say thank you for all your help with the Stewardess course, it really was lovely to come into contact with someone that is so passionate about her students and the yachting industry in general."
Kelsey Neilson 
"I had such fun in your class and learnt a whole lot of information and techniques that will not only help me on the yachts, but also in my daily life from now on. You have such a passion for what you do and it really shows.  Many thanks again."

Jenny White
"Thank you again for a great course, I learned so much and it is definitely a boost in my confidence going into the industry."
Jeannie Griessel 
"I will always remember you as not just my Stewardess Course (cool) lecturer, but also as that angel that made things a bit easier for me as I get to put down a reference on my CV."
Lindsey Everingham
"Thank you for your kind words! And an even bigger thank you for the wonderful Stewardess course! I have learnt so much from you, and I am looking forward to applying what I have learnt into my next job! The transition will be much easier now that I know what I know from your course. I'm thrilled with my test results! Thank you again for all that you have taught me. And thank you for the stewardess dictionary – that will be very helpful!"
Tamarin-Lee Isherwood
"I was actually going to mail you this week to say thank you so much for the time and effort that you have put into creating the manuals. I have been studying them this last week and they really have calmed my nerves and made me feel prepared for the industry. Your work and efforts are greatly appreciated and inspiring and for that I thank you.
Here is my journey since I left you guys after training:  I did some daywork where I put all your teaching to good use and performed well onboard and the Captain said that they would offer me a permanent position, but the owners wanted Russian speaking stews. I also had daywork on a 63 meter yacht and that's where everything you taught me about detailing got put to use. Everything was organised so well and every product used was by the book and it was fantastic and satisfying see how it is the way you described it would be.  Next I was offered a crossing job to Miami on a 58 meter yacht!
So here I am, in the middle of the Atlantic, counting my blessings and raving about the fact that everything I know was taught by you and I have even been teaching the 2nd stew a few new small tricks. All that being said, I would just like to thank you for all the information and help that you provide on a daily basis. There is no doubt that all the hard work that you put into training us has not and will never go to waste. You have changed the way I see things into seeing them through a stewardess' eyes.  It is safe to say that you can be proud of the stews that you assisted and trained to get into the industry.  And for that, I thank you.  I am very grateful for all that you taught me."

Alyssa Dehrmann
"I could apply so many of your stewardess course tips practically in detailing and cleaning.  I am so happy and lucky for this experience I have gained and will be gaining.  Thank you for motivating me all the way."
Tessa Symmonds
"My friend Simone said she did her course with you recently and loved it. I have a job and loving it! I just want to thank you again for your Stewardess course and excitement and passion about the industry – I totally understand where it comes from."
Cornelle Scheeres 
"I have a job! I am so excited and once again thank you for the information, tips, do's and don'ts – it as all helped me so much. I will make you proud."
Shelley Robinson 
"Just want to thank you again for this opportunity and all your invaluable input and for putting in a good word for me.  (SYSA assisted her in finding this position through one of their yachting contacts, also a former SYSA Stewardess graduate). I greatly appreciate it. I remember the things you taught me while I'm cleaning. "
Melissa Schoeman 
"Thank you so much for the email, and I wanted to thank you for the course and all the tips. I am leaving tomorrow and definitely feel more prepared. At least now I know what is expected of me and I like being informed. Thank you very much again."
Lian Malynn
"So very excited and thanks so much for all your help!"
Cara de Bruyn
"The SYSA Stewardess course has been really well received over here and both Chief Stews that I interviewed with, said that having this course made them far more comfortable to train a stew with limited experience. Thanks again for all your advice and instruction. Cannot wait to start this new adventure!"
Chennise Ray
"Thank you for all your support and guidance along the way!"
Bianca Schaub 
"I so enjoyed your course and found you incredibly easy to listen to, follow and remember what you taught us."
Michaela Letley 
"I just wanted to say THANK YOU again for an amazing course – it really made me look forward to working in the industry. Thanks for sending the photos from my birthday and for making my day special in the class."
Henriette Ueberscher (Chief Stewardess)
"The material from your Stew course I'll take with me and I finally have uploaded the USB you gave us with all the extra info, thank you! I do hope I can contact you if I am in doubt or need one of your legendary Stewardess tips!"
Andrea Seabrook
"I have also been lucky enough to come across and work with many South African SYSA Stewardesses. I remain close friends with all of these wonderful girls and for that I am thrilled! A BIG THANK YOU to you for our wonderful introduction into the industry."
Danielle Davenport
"I just wanted to thank you for giving me the opportunity and preparing me for seeing the world.  I got back about 2 months ago and I had the most life-changing experience over there on the yachts.  I definitely had such an amazing adventure!"
Maxine van Deventer
"I just want to thank you for all your trouble and the great support system you provide to all your crew!"
Hayley Clark (Stewardess and Chief Stewardess)
"Big thank you for all the help you have given me… I have thoroughly enjoyed both courses and learnt an immense amount! I feel excited and 100% more confident and prepared for the years that lie ahead. I wish you every success in your budding venture. I believe you guys will do brilliantly and I will have no hesitation in recommending SYSA to anyone! I am sure I will be using more of the services SYSA has to offer in the future! The courses were great, but having you run them, made them EXCELLENT!"
Tanika Cronje
"This course was excellent.  Every day had something new and different.  Isobel made it interesting and exciting.  She makes each topic clear and has so much knowledge – hopefully I will be like that one day!  I liked that there was practical sessions – and especially the flower arranging and wine tasting.  I am definitely going to practice everything I learnt on this course!"
Lara Malherbe (Stew/Masseuse)
"Excellent course – I learnt more than I could have ever guessed.  Isobel has above excellent knowledge and I feel more confident in my career on yachts.  I loved the fact that it not only gave me knowledge for my new career, but also for life afterwards."
Natalie Glass (Stewardess and Chief Stewardess)
"Great, I feel much more ready to work on yachts. I cannot believe I might have gone without doing the course! I have been doing some daywork over here in Antibes, and all the detailing, etc. got put into use, and I was so happy I had done your course!"
Lyndsay Theron
"I loved hearing Izzy's stories. She answered everyone's questions thoroughly. Loved every minute. I am now even more excited to go over and work on the yachts!"
Kate Leff
"Very good introduction to a career as a Stewardess.  Lots of good tips to put us above the competition and to look and act professional."
Danielle Josten
"We have been doing some daywork and all the info has come in really handy!"
Meg Tonkin
"You are a wonderful teacher. You are enthusiastic, friendly and extremely welcoming. I would have loved to have you as my Chief Stewardess – I'm just sorry you won't be with us next year on the boats!"
Sarah Alexander
"Thanks so much for a wonderful week. It was so amazing. I think I'm falling in love with this industry. I thought it was a very good and thorough course.  Definitely benefits girls wanting to join the industry."
Angela Baufeldt
"Many many thanks for your kindness and patience in enduring our 'no-question-is-stupid' queries!  This week has been a real learning experience and I appreciate all your knowledge you have passed on to us.  I never realized how much planning and work was involved, and I am really glad I did this course.  I feel so much more prepared and I have a much better understanding of what will be expected of me in the industry."
Andrea Seabrook
"Ursula Botha, also one of your students, has just joined our team.  She is so fantastic and often we will catch ourselves saying:  'Oh my word, that is something Isobel taught us…. Did Isobel teach you that?'.  So good to work with another South African girl who is so great!"
Peter Thomas Hamilton White
"I had a great cocktail evening where the GUEST Steward/ess programme was introduced and I spoke to Joey Meen from the PYA who had lots of good things to say about SYSA."
Judith Vlok (Stewardess)
"I just wanted to share with you: I saw the advertisement you placed on the SYSA Facebook group for daywork at the Fort Lauderdale Boat Show and I got the job! So excited! Thanks for the effort you put in for your students!"
Zané Combrink
"I would like to enrol in the SYSA Chief stew course on my next holiday, the captain suggested that I do your Advanced course, because we will be getting another Stew for 2 months next year while the owner is on board, and she will be working under me."
Cornél de Jager 
"Good news, I finally got a job on 50 m motor Yacht!!  I didn't even apply, I just did day work on it last week and then captain called this morning saying his Stew had quit and he wanted me to start tomorrow. I leave for charter on Saturday. I am so excited! Thank you for all the tips and tricks, I will try to keep the SYSA name high!"
Charissa Louw
"I just want to thank you for all you've done.  I had an absolutely wonderful time during the course and you were awesome!  Thank you so much for being so helpful."
Polly Randell
"I am also now officially employed on a private/ charter 60m M/Y!  Thank you for your advice on the Stew Course – I feel so much more prepared for this adventure!"