Our training is conducted by instructors with collective over 30 years' specialized super yachting industry Steward/ess experience (not sailing yachts, Cruise Ships or Catamarans, as those are vastly different industries).
Isobel Odendaal

Isobel's almost 30 year hospitality career started in 1990 working in fine dining Restaurants and gaining extensive experience as a Waiter, Restaurant Manager, Hostess all through school and university and Hotel Manager of several upmarket Boutique Hotels and villas in South Africa and USA.
Her passion for service and hospitality led to a 10 year career in the super yacht industry working her way up from Stewardess, Chief Stewardess, Medical Officer and then Purser on private and charter yachts up to 90 meters.
Isobel has done extensive Maritime and Hospitality training, including WSET Level III and numerous Advanced Wine Diplomas, Advanced STCW Medical training, Level II Food Health and Safety, Professional Guesthouse Management Diploma, Professional Barista and Cocktail Training, various accounting programmes, ISPS and ISM training, and successfully starting a Training School in her home country, South Africa, early 2008 after leaving the yachting industry.
She co-owns the school, Super Yachting South Africa, one of the first schools in the world to be approved to teach the GUEST Steward/ess Programme (SYSA has recently decided to leave the programme) with Isobel, the Principal of the SYSA Steward/ess programme.
Isobel Odendaal writes a monthly column about Steward/ess tips and learning material on OnBoardOnline – check it out on www.onboardonline.com She also writes regularly for various professional yachting publications.
Her extremely popular Facebook group was chosen as "The Most Popular Group to Follow for Yachties"- by an internationally acclaimed yachting publication!
The Facebook group, Yacht Stewardess and Steward Tips, has been voted the most popular and useful group by yachting publications several times and has 12 500 Steward/esses in the group who ask for support, advice and guidance.
Isobel Odendaal is highly regarded as one of THE Steward/ess experts in the industry, and on several occasions formed part of a team of expert judges at the Monaco Boat Show's Table Setting Competition, or on international yachting discussion panels, as well as authors many Steward/ess articles for yachting publications each year.
Caitlin Mackenzie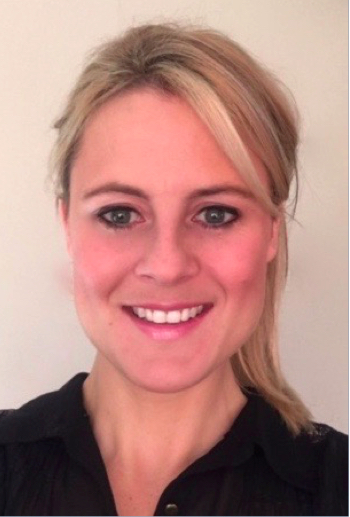 Caitlin has combined her experience in the yachting industry with her extensive background in teaching.
After graduating with a Bachelor's degree with Honours in 2009, she has developed her career in the yachting industry in multiple capacities worldwide. She has continuously advanced her studies ranging from yacht operations to heli-deck and extensive service skills, her last position on board a 110m yacht as Head of Service.  She recently returned from yachting to join the team at SYSA.
Caitlin has also been involved in education for twenty years through teaching, tutoring, founding an educational centre and assisting children with learning difficulties.
She thrives on meeting each student's individual needs and assisting them in achieving their personal goals.